Orange Char Siew Wonton Mee

By Alderic Teo

Prep Time: 15 minutes
Total Time: 40 minutes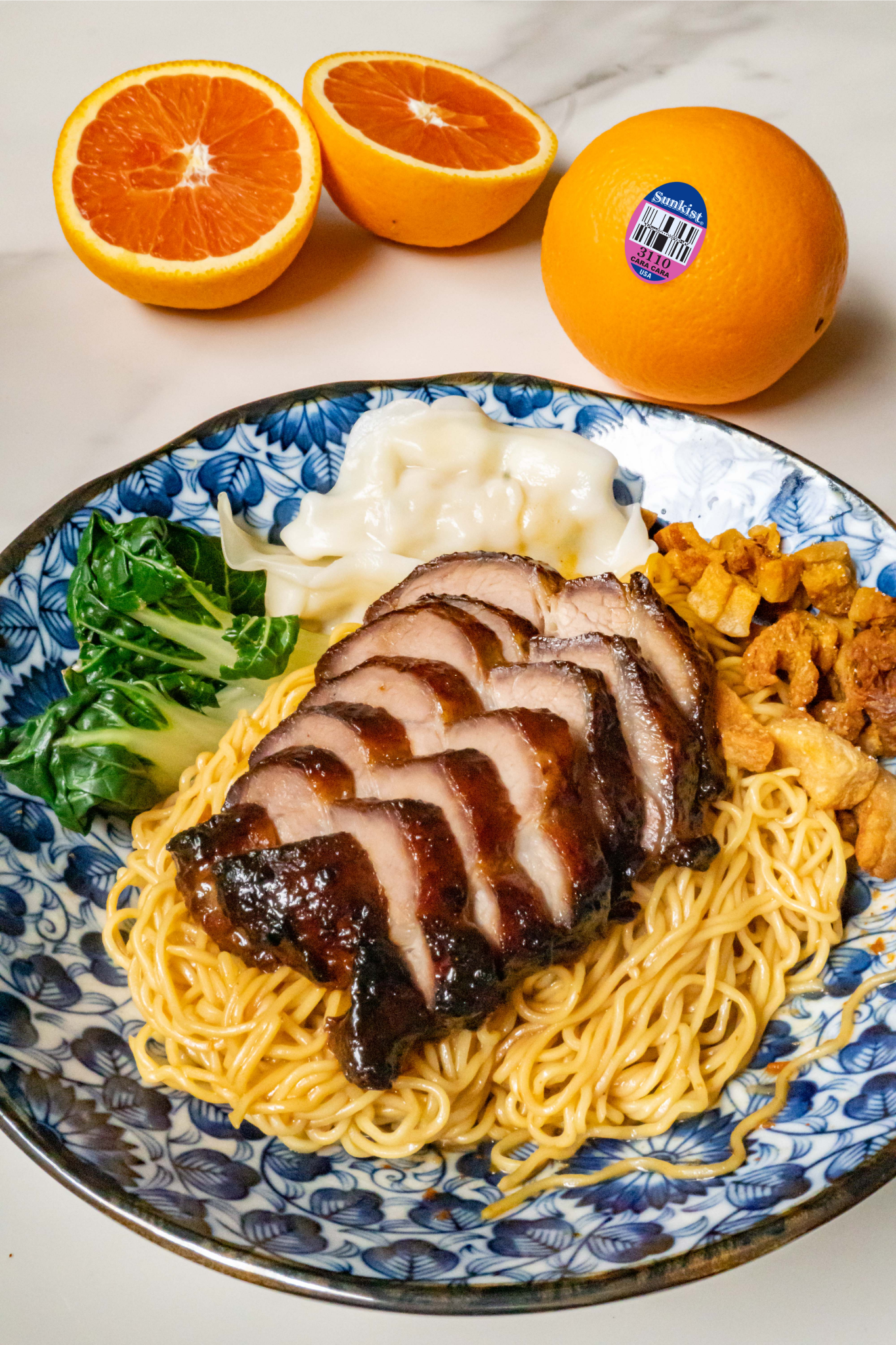 Directions
Marinade Pork Shoulder for 24 hours

Juice 3 pcs of Sunkist Cara Cara oranges.

Combine orange juice and 1 cup of honey, reduce until sticky consistency.

Render lard to get liquid lard and crispy lard

Preheat oven at 200C

Roast pork shoulder for 20 minutes uncovered

After 20 mins, take the pork shoulder out and baste the pork shoulder with the orange honey glaze.

Put it back into the oven for another 15 minutes, repeat the basting process 2 more times. (Total oven cook time: 20+15+15 mins)

Allow the pork shoulder to cool for at least 15 minutes.

Slice pork shoulder

Blanch egg noodles (+ice shock), bok choy and wantons.

Mix noodles sauce - 1 tbsp liquid lard, 1 tsp light soya sauce, 1 tsp dark soya sauce, 1 tsp oyster sauce and 1 tsp sambal if you want to make it spicy.

Combine noodles with sauce, garnish with bok choy, wantons and char siew.