GOOD FOR JUST ABOUT EVERYTHING
LEMON GOODNESS WITHOUT THE SEEDS.
It's like, take a vacation day already, lemons. Just kidding. They offer way too much good stuff to leave us hanging – and we're not just talking vitamin C. Lemons go with pretty much every recipe. You can zest them into desserts. Or squeeze them onto your main course. Or use them as a fancy garnish in a cocktail. The list literally goes on and on. And when you're done cooking? You can use them to clean up your counters, sink, really anything. We know, crazy!
Oh, and did we mention you can also use them as a healthy alternative for salt?
Okay, okay. We'll stop there. But we'll never stop bowing down to the all mighty lemon – that, we can promise you.
ABOUT
Crisp aroma and distinct tangy flavor
Two of the most common lemons, Eureka and Lisbon, are virtually indistinguishable from each other ​
A great source of vitamin C and health substitute for salt, adding flavor without sodium​
Nutrition Facts
Serving Size: 1 medium lemon (58g)
Amount Per Serving
% Daily Value*
Calories

15

-

Total Fat

0g

0%

Saturated Fat

0g

0%

Trans Fat

0g

-

Cholesterol

0mg

0%

Sodium

0mg

0%

Total Carbohydrate

5g

2%

Dietary Fiber

2g

7%

Total Sugars

2g

-

Includes 0g Added Sugars

0%

Protein

0g

-

Vitamin D

0%

Calcium

2%

Iron

0%

Potassium

2%

Vitamin A

N/A

Vitamin C

25%

Thiamin

N/A

Folate

N/A
*The % Daily Value (DV) tells you how much a nutrient in a serving of food contributes to a daily diet. 2,000 calories a day is used for general nutrition advice.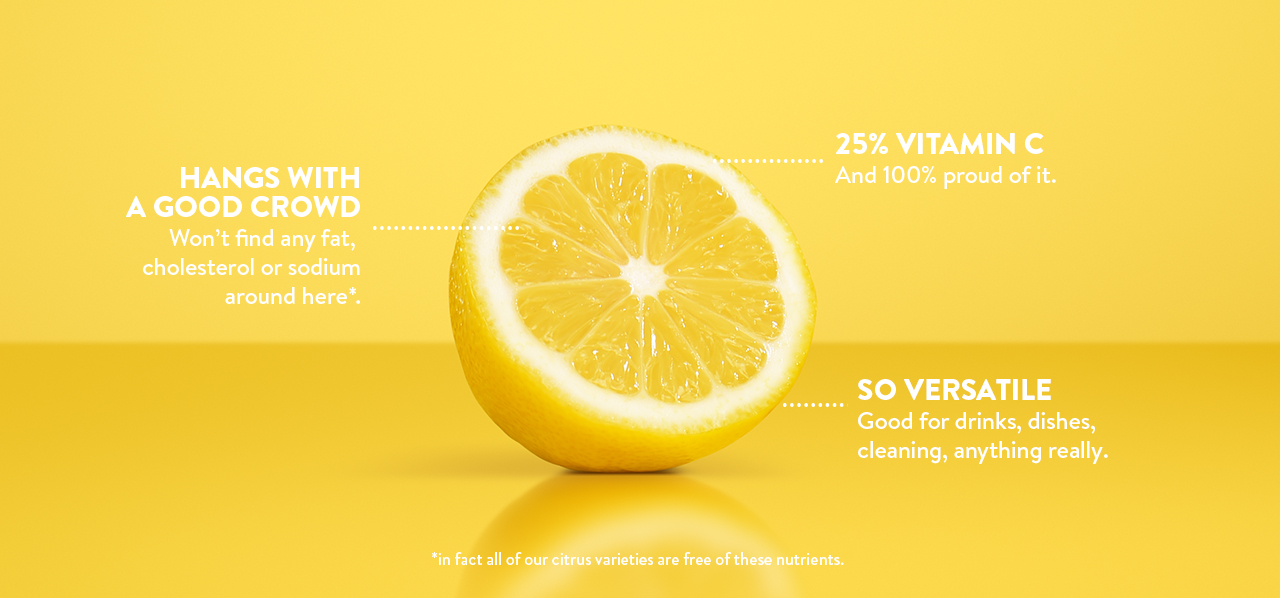 Hangs With A Good Crowd
Won't find any fat, cholesterol or sodium around here.*
25% Vitamin C
and 100% proud of it.
Always in Season
We know, such an overachiever.
*In fact, all of our citrus varieties are free of these nutrients.
THAT S'ALTERNATIVE LIFE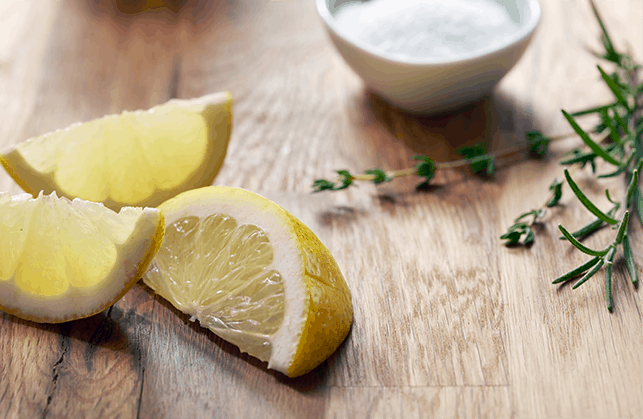 LESS SODIUM, MORE CITRUS.
Here's an idea: add flavor—not sodium—to your next meal by swapping out salt for lemons. We call it going "S'alternative." It's as tasty as it is healthy, not to mention super easy.
Plus, it's backed by research from master chefs over at Johnson & Wales University (no big deal). By opting for fresh lemon juice and zest in place of some salt, you can cut as much as 75% of sodium from all sorts of recipes, without losing flavor. Nutritional win.
Ready to live that S'alternative life? Here's a cheat sheet to get you started.
Hidden Talents
Pampering? Check. Cleaning? You know it. DIYing? Obviously. Lemons have it all going on.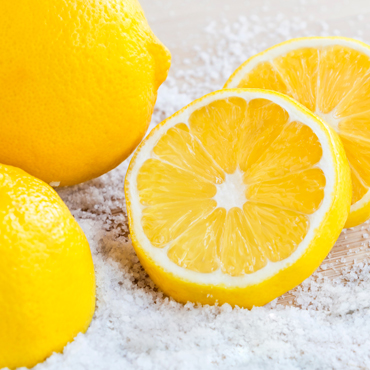 Life Hacks, Featuring Lemons
What can't lemons do?
Seriously, though. They can pretty much spruce up anything.
Learn More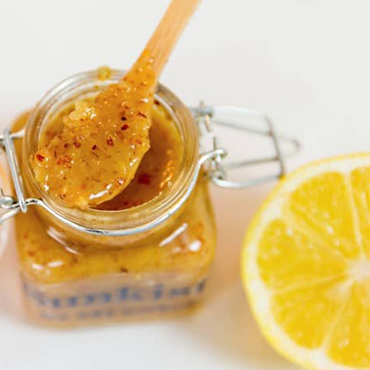 Lemon Almond Scrub
Lemon Almond Scrub. If you're looking for vitamins that help with skin restoration - this exfoliator is right up your alley.
Learn More
BRING ON THE RECIPES
Lemon and recipes go together like…well, lemon and recipes.
Here's some of our go-to's.